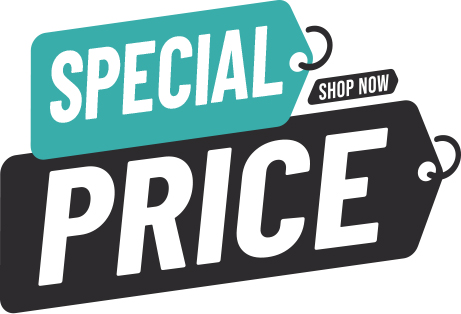 At Country Blacksmith Trailers, you don't have to give up on product quality or selection if you are looking to buy a cheap, discounted trailer or cheap pickup flatbed.
Instead, you can shop the Country Blacksmith Trailers clearance page, where we provide a nice selection of discounted trailers and truckbeds that are actually NEW units with a much lower price. We buy trailers in large volumes and get overstocked and need to discount the trailers and truckbeds at times to move them quickly! Our pain, your gain! New and used trailers and truckbeds discounted for the following reasons: Demo, Leftovers, Overstocked, Scratched and Dented, and to reduce our inventory.
Due to the high turnover of our cheap discounted Trailers for Sale, we update these listings daily. We can't think of a better way to get huge savings and find cheap enclosed trailers, and you won't believe the savings that you will get. Also check out more cheap trailers and more deals on our Used Trailers Page!
Here at Country Blacksmith Trailers, our commitment to you is to keeping our Inventory updated daily and fresh with the latest and newest Trailers out there. Therefore, we will put new trailers on clearance and offer them up as amazing discount trailers weekly in order to bring in new trailer inventory. Don't miss out on the unbeatable pricing and selection of the discounted trailers and truckbeds that we offer.

CALL 618-242-0800 WITH ANY QUESTIONS YOU HAVE ABOUT THESE TRAILERS.

SELECT A BUTTON BELOW TO DISPLAY THE DISCOUNTED UNITS BELOW!

DISCOUNTED DUMP TRAILERS

Cheap Price, Good Trailers | Discounted Trailers For Sale
TRAILER LENGTH IN FEET