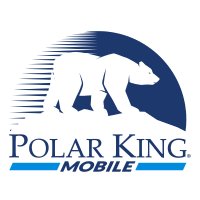 Polar King Mobile Small Refrigerated Freezer Trailer Rental and Sales Near Me in IL
We offer small refrigerated Polar King Mobile freezer trailers for sale or Rental.
These are premier small size reefer trailers that plug into 110 Volt and can keep 0 degrees F inside in 95 degrees F outside temps!
Customer is responsible to provide their own 110V 15 Amp power source for the Polar King Mobile unit.
Available in 3 sizes: 6ft x 8ft, 6ft x 12ft, and 6ft x 16ft.
RENT ONLINE HERE:
Country Blacksmith Trailers:: Polar King Mobile 6x12 Freezer Trailer (countryblacksmithrentals.com)
Contact Neil at 618-242-0800 for information on the Polar King Mobile refrigerated trailer units we have in stock and ready for rental or purchase.
These Polar King Mobile units are easy to maintain and clean and will last a lifetime!
Need repair for your Polar King Mobile referigerated trailer? Contact us at 618-242-0800 ext 3 to make a service appointment.
Small Refrigerated Freezer Trailer Rental and Sales | Polar King Mobile
TRAILER LENGTH IN FEET
Selling Price:
$37,282.24
Selling Price:
$42,854.41