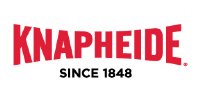 We stock a few Knapheide service bodies in several different sizes.
Knapheide has been in business for decades continuing to be a leader in truck bodies and truck beds. No matter your work truck needs, Knapheide will provide a high quality product that is ready to go to work. Country Blacksmith will be more than happy to supply you with a Knapheide bed, by either ordering one or choosing one from our stock inventory.
Knapheide Truck Bodies
TRAILER LENGTH IN FEET
No products have been assigned to this category.