So, you've decided to start a landscaping business. Or, you're in the market for a new trailer to haul your materials in because your current one is on its last leg. Before you make the decision on which trailer to buy, you'll need to do ample research and shopping around before you find the right one for you.
There isn't a one size fits all deal when it comes to trailers.  Everyone has different needs, so having just a few trailers to choose from certainly wouldn't make sense.
That's why you should choose an experienced dealer to help you with choosing the perfect landscaping trailer for you. We'll help you every step of the way, but here are a few things to keep in mind when deciding which trailer to buy for your business.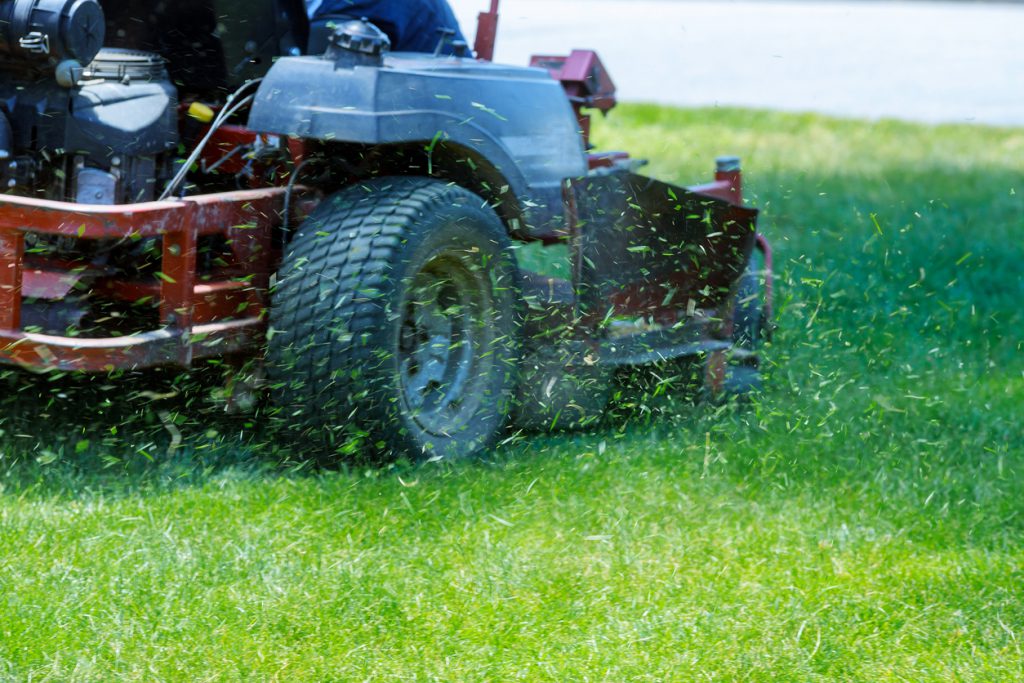 Safety and Quality
The main purpose of a trailer is to safely transport all your equipment from site to site. You're more than likely hauling thousands of pounds of equipment around, so your trailer needs to be sturdy and efficient. It's also important to consider ease of loading and unloading your equipment to make sure your work as safe as possible. Think about the quality here, too, because you don't want to save a few hundred bucks now just to keep replacing cheap parts down the road.
Size
It's a good idea to think about how much equipment you have now or may accumulate over the years. How much space does your current equipment take up? How much does it weigh altogether? Is there a possibility of you buying more equipment to keep up with business demands? All of these questions factor into the size and finding the right one for you. Knowing the dimensions and weight of all your tools will give you a great starting point on what size trailer to look for. If you do plan to grow your business (we're sure you do), think about buying a trailer you can grow into. It's also unsafe to overload a trailer, so giving yourself a bit of wiggle room will save you from a possible disaster later on.
Also think about where you plan to store your trailer. Do you have space at your house to store it? Will it be outside or in a garage? If it's outside, how will you shield it from the elements? All of these questions you should consider while figuring out the right trailer size.
Design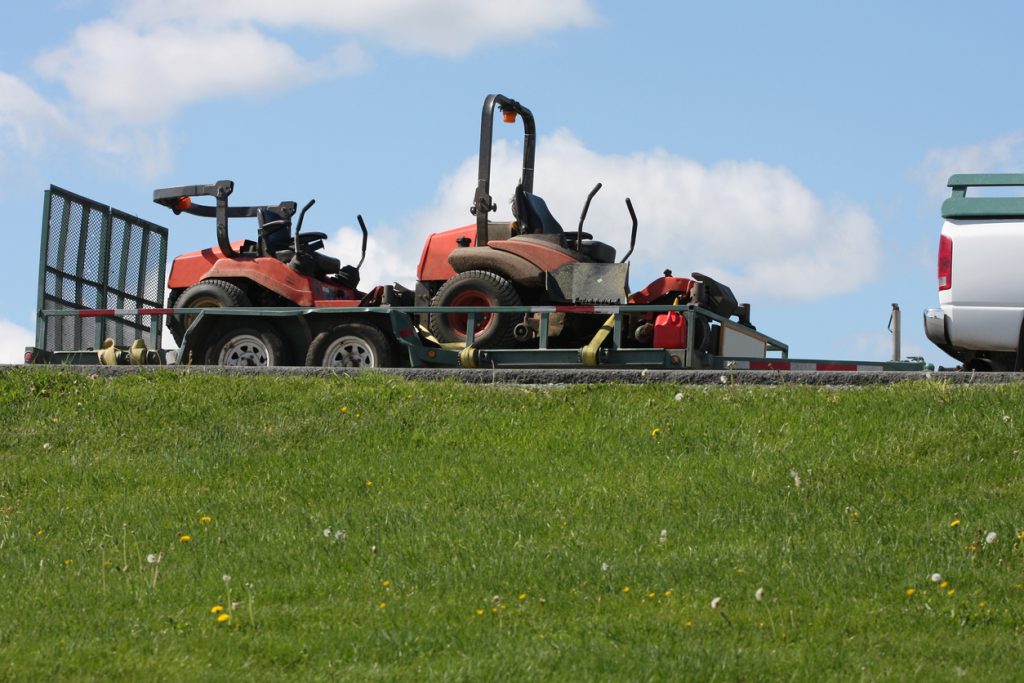 Last but not least, let's talk about the design! It's loads of fun sorting through all types of landscaping trailers, imagining yourself using each and every gadget your dream trailer comes with. Before we get to the bells and whistles, think about your equipment and their shapes. Do you want an enclosed trailer? Or, will you need an open one? Have you considered a lift or would you prefer a ramp? Each design has its pros and cons, but it's up to you to decide what you can and can't do your best and most efficient work without. Once you choose which of these options is right for you, you can move onto the smaller details.
Open trailers may seem like they'd ruin your things, but they have a lot going for them! First, you're able to reach in for whatever you need without having to crawl into a hot trailer in the middle of the summer. They can be more convenient and significantly lighter because there simply isn't as much material used as an enclosed trailer. And, because they don't have as much resistance to wind, they're easier to haul and are better for the gas mileage of the vehicle you're towing with.
Enclosed trailers tend to be more expensive, but offer more security than open trailers. Rather than having to lock every piece of equipment you have onto your open trailer, it's just one simple latch with an enclosed trailer and you're ready to go! Theft isn't as much of a problem either, because all of your items are hidden and the temptation simple isn't there.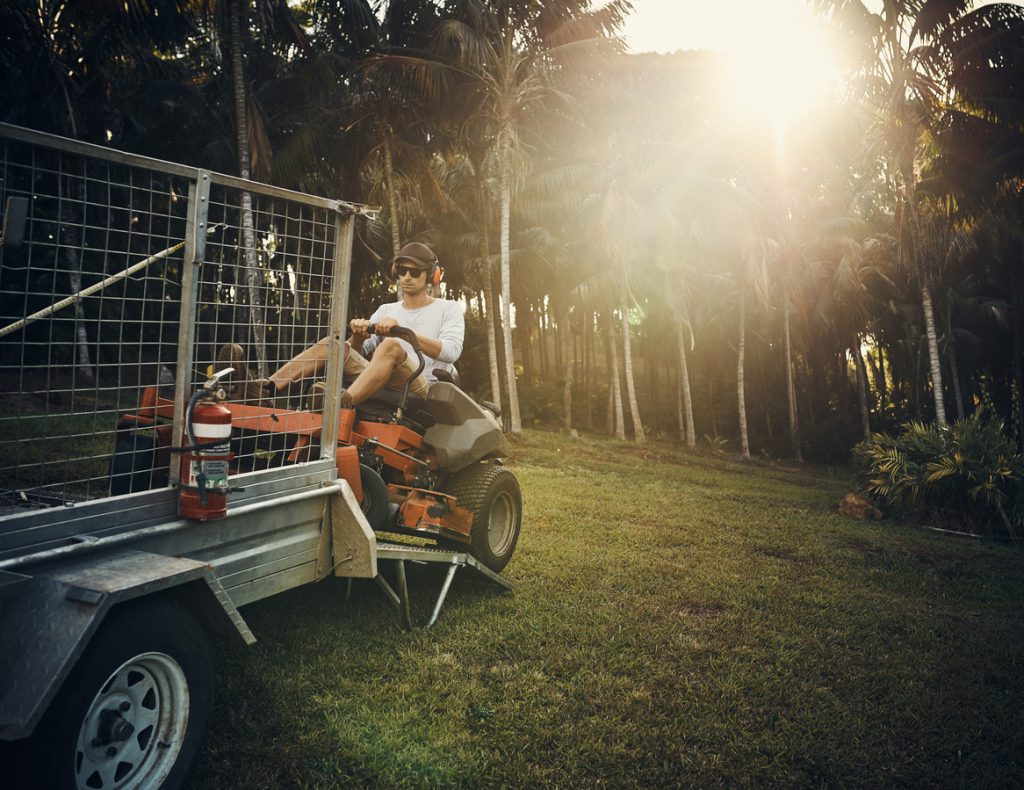 Considering all of these factors is critical in finding the ideal landscaping trailer for you, thus keeping your business booming. If you're in the market for a new trailer, we know it can be easy to pick the first one you see because you're so excited to buy it, but it will pay off to do plenty of research on figuring out what your perfect trailer looks like. It could be different than your competitors, and that's okay! It's just important to think about safety, size, and design before you buy it.