Both business owners and recreational trailer owners should complete an annual home trailer inspection to ensure their trailer is up to snuff. Just like trucks and other tools, trailers face wear and tear over time that may cause trailer safety and reliability issues. The official inspection requirements vary by state, but there are a few parts of your trailer that everyone should check – regardless of state regulations.
You can find more information on Illinois truck and trailer requirements and inspections on the Illinois Department of Transportation's website.
Conduct an At-Home Trailer Inspection
Hitch and Coupler
The trailer hitch mounts and ball will likely be beat up after about a year of use. During a routine home trailer inspection, you should check to make sure the frame mounting bolts are tight and check that there are no cracks. Next, check the trailer coupler to ensure the jaw fits tight over the tow ball and that the safety latch is securely pinned.
Another quick trailer safety check for trailer hitches is the weight restriction. Each ball and hitch has a weight safety regulation. You can find these restrictions on the internet or in an owner's manual. It's important to follow these weight restrictions to safely use your trailer. At both of our Illinois trailer dealerships, you can find trailer parts for sale in store.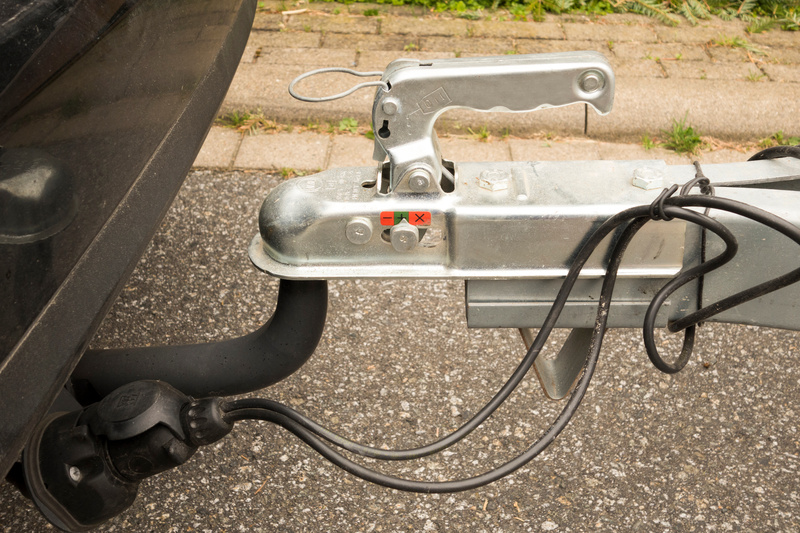 Lighting and Wiring
The first step of a lighting and wiring check is simple. Test the brake lights and turn signal to make sure they work. Next, check the trailer plug. Examine the receptacle and plug to look for any frayed or loose wires. You can bring your trailer into Country Blacksmith Trailers for help with trailer repair and service, like replacements in trailer wiring. If everything looks good, you should still take the time to clean the plugs and wiring.
Additionally, an inspection should include checks on the trailer reflectors. Trailers built after 1968 should have red and amber reflectors on the back and side, depending on the trailer length. You can consult a professional trailer maintenance representative at Country Blacksmith Trailers to be sure your trailer reflectors meet state and federal regulations.
Tires
Tire checks are an essential part of any home trailer inspection. Over-inflated or under-inflated tires wear out more quickly and are more likely to cause accidents. To help your tires last longer, we recommend checking the tire pressure on both the tow vehicle and trailer at least monthly. You can adjust the tire pressure as necessary.
Aside from pressure, you should check the tread on your tires. If they're worn down, you may need to look into replacements. Finally, double check the lug nuts to ensure they're tightly secured.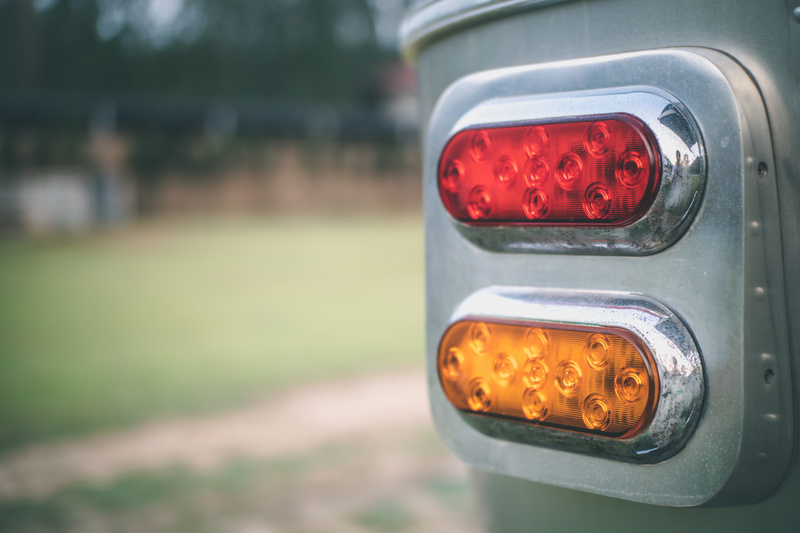 Brakes and Wheel Bearings
The next step to a home trailer inspection is checking the brakes. Brakes are an essential part of trailer safety. Though the tow vehicle brakes will be doing the bulk of the work when braking, the trailer brakes are important for emergency situations.
After you check the brakes, you should check the wheel bearings. Replace or repack them about twice a year.
Springs and Axles
Aside from the hitch and ball, the trailer's springs and axles will take the most abuse. During a routine home trailer inspection, examine the springs and axle(s) for damage, and let Country Blacksmith Trailers repair or replace them as needed. Bent or misaligned axles will easily further damage your trailer and can lead to safety hazards on the road. Finally, check the mounting bolts for proper tightness.
Plates
The final step of a routine trailer inspection is checking the license plate. The plate on your trailer should be hung horizontally and be easy to see, even when your trailer is full. Make sure the plate is tightly fastened and illuminated, especially at night.
Once all of these steps are completed, your trailer inspection is over. Although, we do recommend bringing your trailer in for an expert inspection at Country Blacksmith Trailers. Our staff has experience with trailer safety, inspection and repair. The trailer service team can help with everything from trailer wiring to hitch installation.  We're also familiar with Illinois trailer regulations, so we can make sure your trailer follows state and federal laws. Contact us online today to schedule your trailer service or inspection!