Buying The Best Utility Trailer
The costs, fees and hassles of renting trailers are not always economical. Especially when you see your reserved trailer is a well-worn '97 model that wouldn't hold the weight of kitten. Looking for an affordable option to increase your cargo space and take your business or personal items wherever you need to go? Utility trailers are a great option! Gone will be the days of bumping your head and scratching your vehicle as you try to play storage Tetris. Whether you are buying for the first time or you are just looking to purchase as an upgrade, it's good to know some basics before browsing a dealer's lot or searching online.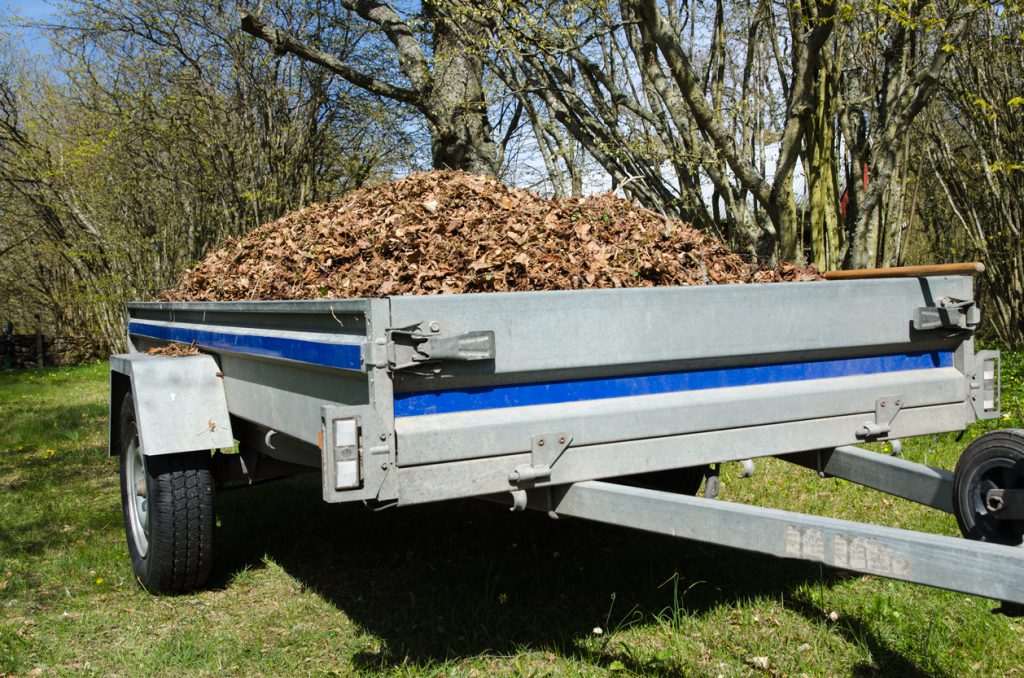 Utility Trailer Buying Factors
Use – Decide what the main purpose of your trailer is going to be and focus on that. What are you going to be carrying normally? Is your cargo sensitive to the weather? Do you need to pull heavy lawn equipment? You need to make sure that you are honest with yourself and get something that will meet your expectations.
Design – Once you've determined your trailer's main use you can budget appropriately. For example, you may opt for a smaller single axle trailer for carrying just a few push mowers and trimmers. Or maybe you need to carry heavier equipment that you wish to store in your trailer as well, in which case, you'd opt for an enclosed cargo trailer with tandem (two) axles. Check the trailers GVWR to make sure that it can handle the load you plan to place on it.
Vehicle – Can your vehicle pull both the trailer and the payload safely? Also, if it can, do you have a proper hitch to support the trailer? This is where you will have to check your vehicle's GVWR located on the VIN sticker in the door jamb or manufacture website. Check out this article about weight ratings for vehicles, hitches, and trailers! We also covered some of the best vehicles for towing a trailer.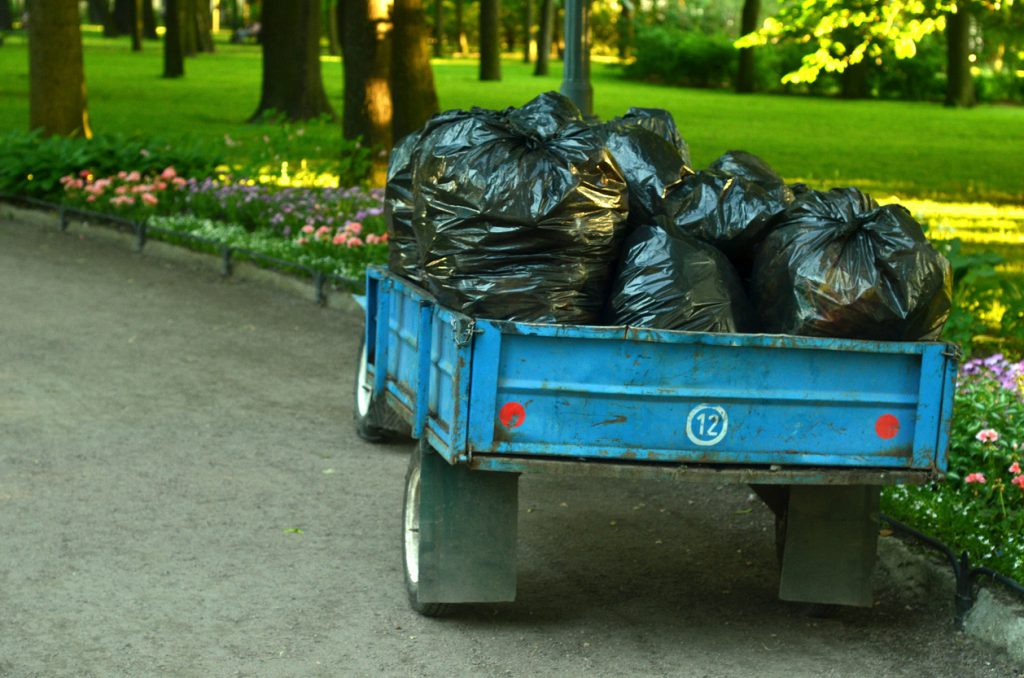 Condition – Whether the trailer is new or used, it's good to make sure that it passes a basic inspection. This includes looking over all visible parts to confirm they are in working order. It also includes checking the tire condition, looking for rust, inspecting the brakes and the electrical functionality. Next, verify suspension is free of cracks, test ramps strength, and make sure hitch assembly has no missing parts. Checking warranties may provide some guarantee on the trailer's quality as well.
Registration – Check your state's trailer registration requirements. You may need Certificate of Origin & Sales Receipt. This is crucial when buying a trailer used. Ask the seller for any and all paperwork, including service receipts, upon purchase.
Utility Trailer Types: Open vs. Enclosed
Open Trailer – Utility trailers are typically open air, more affordable, lighter, and have a higher weight capacity compared to similarly sized cargo trailers. These trailers usually have flat wood deck floors bordered with a short sidewalls or railing. Most also have a loading ramp which folds and locks upright like tailgate when traveling. These trailers can be customized with racks and storage to hold tools and smaller items in place when on the road. Given the ease of access, open trailers are especially great for hauling trash or rubble. This also makes it easier to maneuver vehicles on and off the trailer. However, due to the open design, your cargo will not be as secure and protected from outside elements as they are in enclosed trailers. These trailers may fall under the label of "landscape trailers" as they essentially share the same purpose and features. Landscape trailers, however, may be larger and come standard with features not found on basic utility trailers.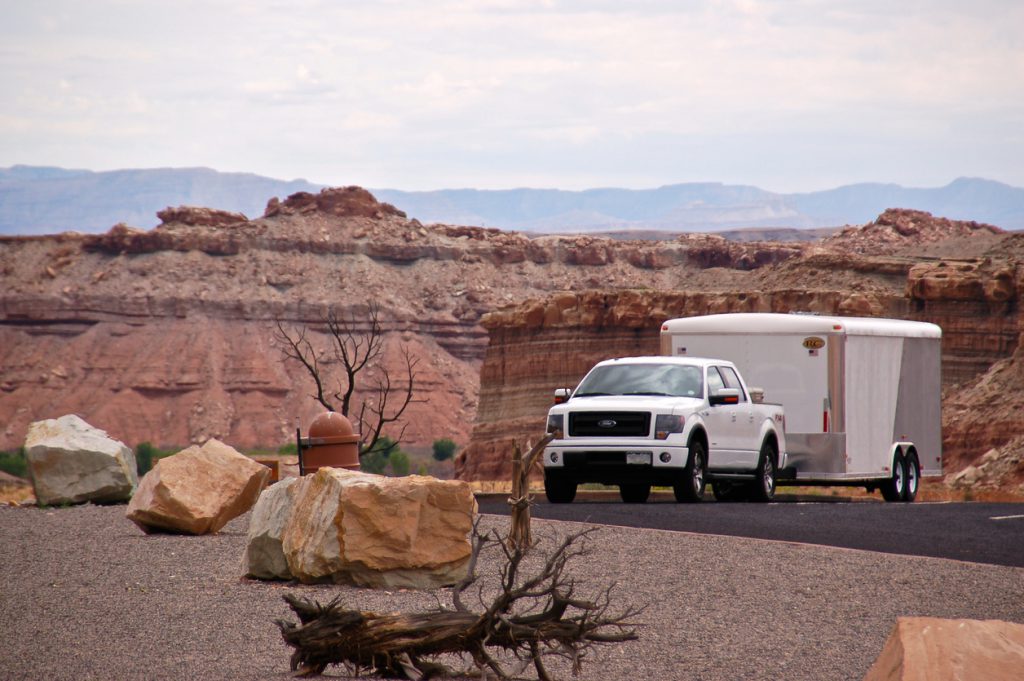 Enclosed Cargo Trailer – Given the weight and dimensions do not exceed certain limits, enclosed trailers can be used or classified as utility trailers. They double as a mobile storage unit for your materials, equipment, and tools. A trailer with covered storage area gives your equipment maximum protection against the outdoor elements like sunlight, rain, falling branches or debris bouncing up from the road. You can also add extra security to your trailer by locking the door. Another added benefit to enclosed trailers is the ability to put your logo and contact info on the sides. Your trailer becomes a traveling billboard that advertises your business wherever you go! The disadvantage of enclosed trailers compared to open trailers is that they tend to be more expensive and bulkier.
Buying New or Used Utility Trailers
Your budget may be the main determining factor in your purchase. Or you have the budget, but the model you are looking for is out of stock. Unless you have time to save up money or wait for inventory to replenish, buying a new trailer can seem impossible. At Country Blacksmiths Trailers, we can work with any budget and provide financing for all our trailers. We also offer the best prices for both new and used utility, landscape, or enclosed trailers. If we don't have exactly what you're looking for, we'll custom order it for you or find in-stock trailer that meets or exceeds your expectations. We can even customize trailers and add your business information to enclosed trailers. Let our experienced team at Country Blacksmith Trailers answer your questions and get you the right trailer for the right price.