Just like cars, trailers are vehicles that must follow parking rules when traveling from place to place. Because trailers are considered commercial property, it's harder to find a spot to park a trailer. What is even more challenging is that parking rules can change from city to city. If you are unsure about where you plan to park your personal or work trailer when on the road, consult with that city's laws by searching for "parking laws" in that location or calling the county clerk's office, or city hall.
Where NOT to Park a Trailer
In most cases, in the city or a subdivision, these rules may apply when you park a utility, dump, enclosed or cargo trailer. To prevent problems, these rules are a good baseline to keep you on the right side of the law when parking your trailer at home or around town.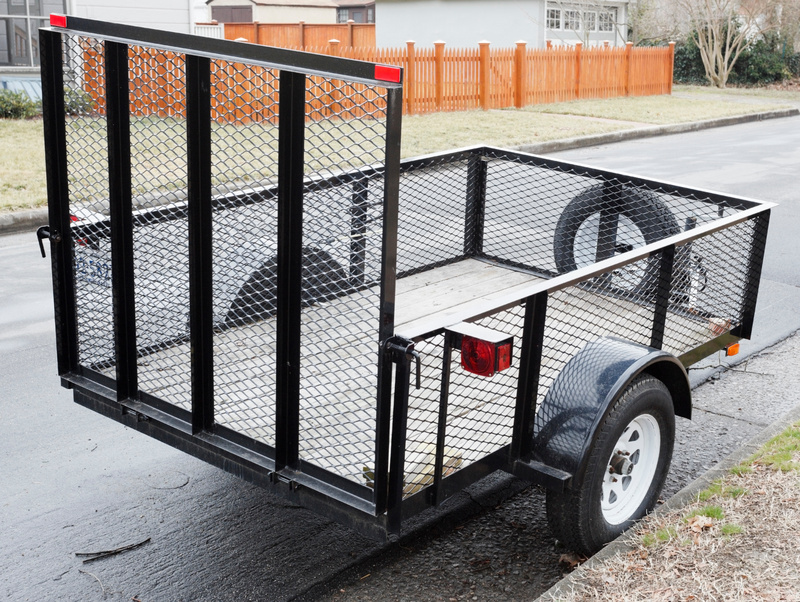 Where You CANNOT Park a Trailer
You cannot park a trailer on the street, alley, city parking lot or public right-of-way attached or unattached for more than 24 hours, and it could be towed after 48 hours.
Your trailer cannot be parked in front of your house or in your front yard.
A trailer cannot be parked on private property long term without permission.
You cannot park your trailer where it blocks a neighbor's driveway.
Where You CAN Park a Trailer
Along the side of or behind your home.
In a self-contained garage on your property.
A self-storage facility or any private lot that allows rentals for your trailers.
In your driveway, if it's not a violation of housing association rules.
On the street directly in front of your home. However, your trailer must be attached to a motor vehicle and cannot sit for more than 24-72 hours (depending on local laws).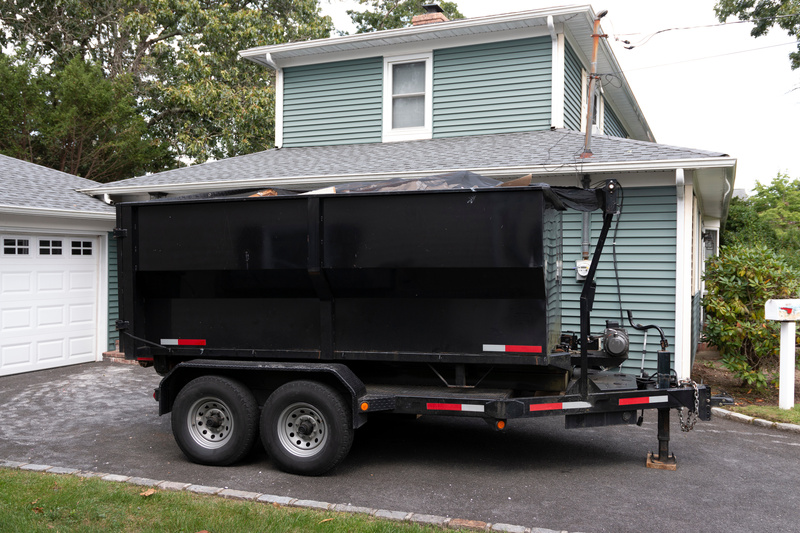 BONUS: Tips When Storing Your Trailer
Remove Break Batteries – If your trailer has a braking system that uses batteries, then it's important to remove those batteries if your trailer will be sitting long term. Left in place, batteries will wear faster and drain the power. Just like regular batteries, they work best if stored inside where conditions are more stable.
Jack Your Trailer Up – Ensure that the trailer rests suspended on jacks. This preserves the tires and suspension by keeping weight off these parts. Tires can even be removed and stored in a safe place, which not only protects the tires from rotting, but also deters thieves from trying to roll off with your trailer.
Grease Moving Parts – Greasing all the moving parts helps protect your trailer and allows things to continue to slide smoothly. This includes wheel bearings, especially if you don't remove your trailer tires in storage.
Get a Cover – If you store your trailer outside, a trailer cover can do wonders to keep water and moisture out of your trailer and its components. Wood rots and steel rusts, but a good waterproof cover or tarp securely wrapped around your trailer will prevent a lot of that from happening. It will keep your trailer clean and pristine as well!
Buy a Security System – Trailer theft can happen to anyone, especially if the trailer is stored outside. Get a hefty security lock for the hitch and keep any trailer doors locked. If you have an open-air trailer, use heavy straps and locks to tie down any loose valuable items or materials. The more difficult you make it for someone to take your trailer and cargo, the less likely it is that a thief will mess with it.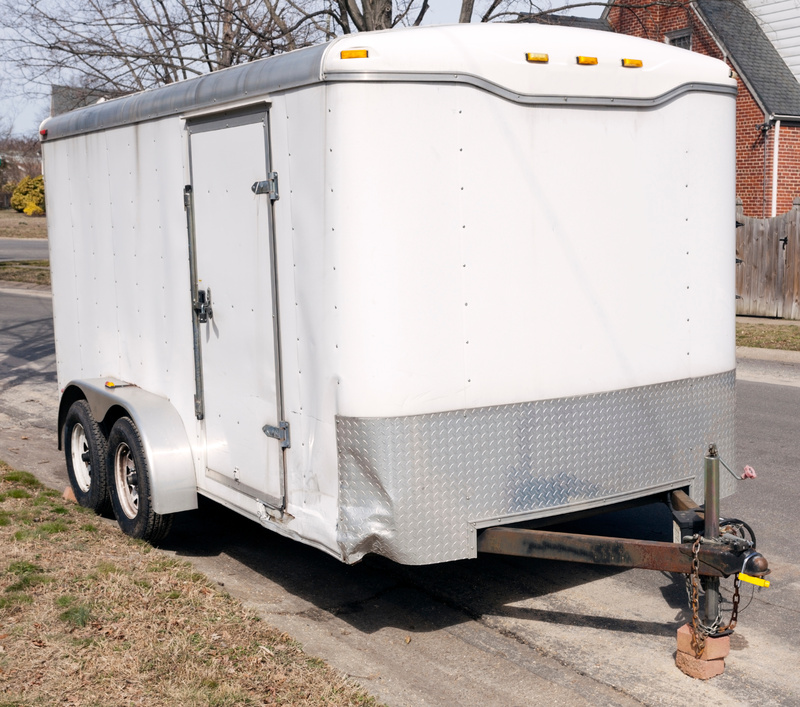 How to Report Illegal Parking
If you are the victim of a neighbor or business intruding on your property, you can also report illegal trailer parking by contacting parking enforcement authorities. You can read more details about how to call in or file an official complaint on illegal parking in this article: "How to Report Illegal Parking."
Should You Park a Trailer on the Street?
Parking and storing your trailer when the job is done is not always an easy task. Fortunately, alternatives exist so you don't always have to park in the street. It's good to be mindful of your neighbors and through traffic, which keeps you and your trailer safe and free of violations. So, if you want to be sure, don't park your trailer on the street longer than a day.
At Country Blacksmith Trailers, we are a premiere trailer dealer in Illinois with locations in Mount Vernon and Carterville. When it comes to trailers, we have everything you'll need. We offer new and used trailers for sale, from top brands like Aluma, Diamond C, Homesteader, Top Hat and more! We also have a variety of pickup flatbeds from Bradford Built, Cadet and CM Truck Beds. We also have trailers for rent in Illinois and offer a rent-to-own program. Browse our inventory online or contact us today!