A service body truck bed, also known as a pickup service body or utility truck bed, is any kind of modification to the bed of a truck (usually pickup trucks) that accommodates the compartmentalization of tools, equipment and storage needed to carry out a particular job. This kind of body style is common among contractors, plumbers, locksmiths, electricians, and more. However, is it worth the extra weight and cost to have these installed on your fleet of service vehicles? Here we'll discuss why any job that requires various tasks and tools to complete needs a service body style truck bed and what to consider when picking one out.
The Benefits of Service Body Truck Beds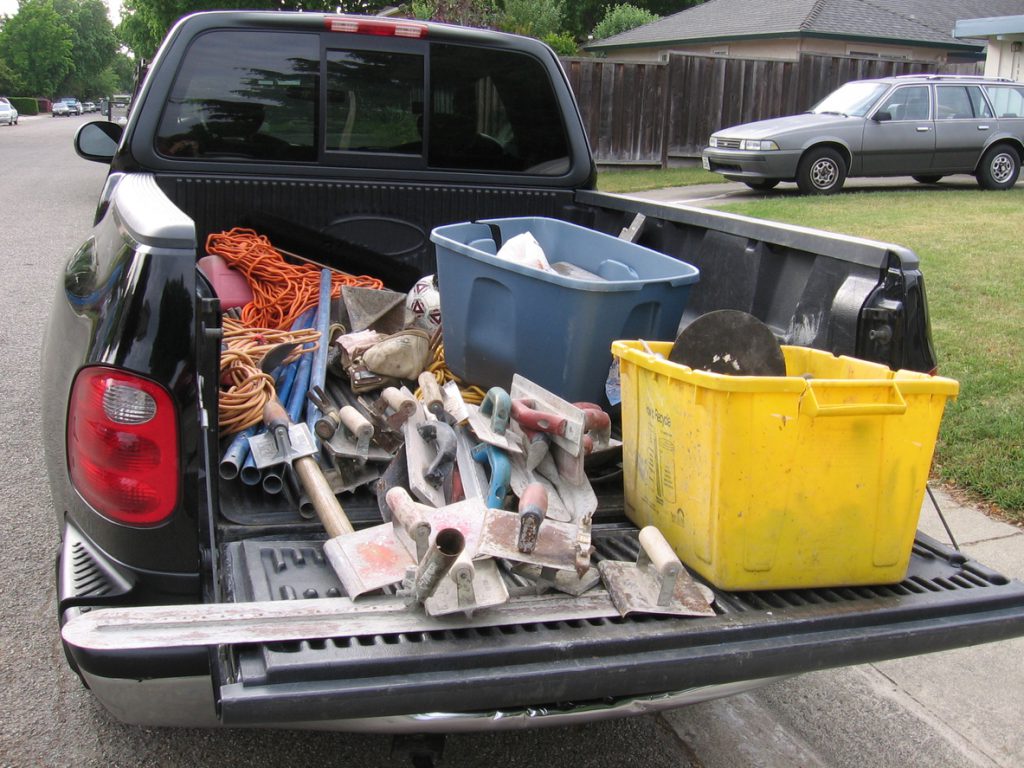 The easiest way to explain why to have a service body on your work truck is to avoid looking like the image above. Unless you are running a dump pick up service, you want your service trucks to appear clean and organized when they arrive to their location. Often customers are in messy and disorganized situations when making service calls, so having a professional, neat image on arrival, brings some assurance with your first impressions. Otherwise, the customer may be questioning why they didn't choose your competition.
Clean and Organized Mobile Workspace
Being clean and organized is not only good for the customer, but helpful for the technicians themselves. With a service body, technicians know on arrival exactly where all their tools are located and they have the ability to simply open a panel door and grab them. This saves time on the service call and spares frustration from having to dig through the truck or trailer. The majority of the work can now be focused on fixing the issue at hand instead of searching through a pile of wires and tools to find that screwdriver. And when the job is done, it's easier to pack up and notice if anything important is missing.
Protection of Tools and Equipment
In addition to better organization, having a service body on your truck will provide extra padding to prevent tools and equipment clanking against each other. Having work materials in covered containers also provides protection from the outdoor elements like the rain, snow, and sun. If properly locked, service bodies provide protection from theft as well. Being made from steel or tough aluminum, your tools and equipment won't be visible and accessible to any curious person walking past your truck.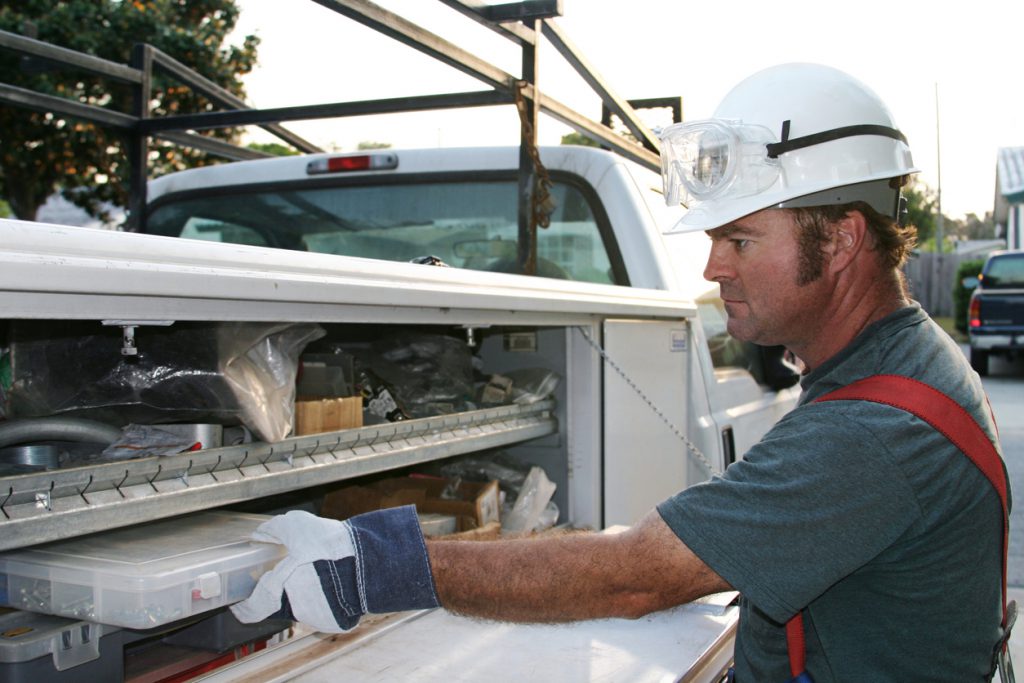 Efficient Space Usage
With a service body installed on your truck, you utilize every inch of the trucks body for storage. Adding customizations like frames or overhead racks adds a third dimension that you didn't have with just the pickup truck bed before. Now you can hang materials, pipes, ladders, and more without sacrificing storage space in the main bed or compartments. Even without the frames and racks, the shelves and compartments make better use of space then just throwing everything in one big heap in a toolbox or in the pickup bed itself.
Truck Bed Customizations to Consider
The benefits of having a service body on your pickup truck can be clearly understood when you're doing more than just transporting items or performing simple tasks. In a garage or service station, technicians have space for neatly laid out for their tools and equipment. They must be able to find what they need to do their job with speed and efficiency. However, when the technician needs to perform similar services on the go, truck service bodies are a crucial part of creating a mobile workshop.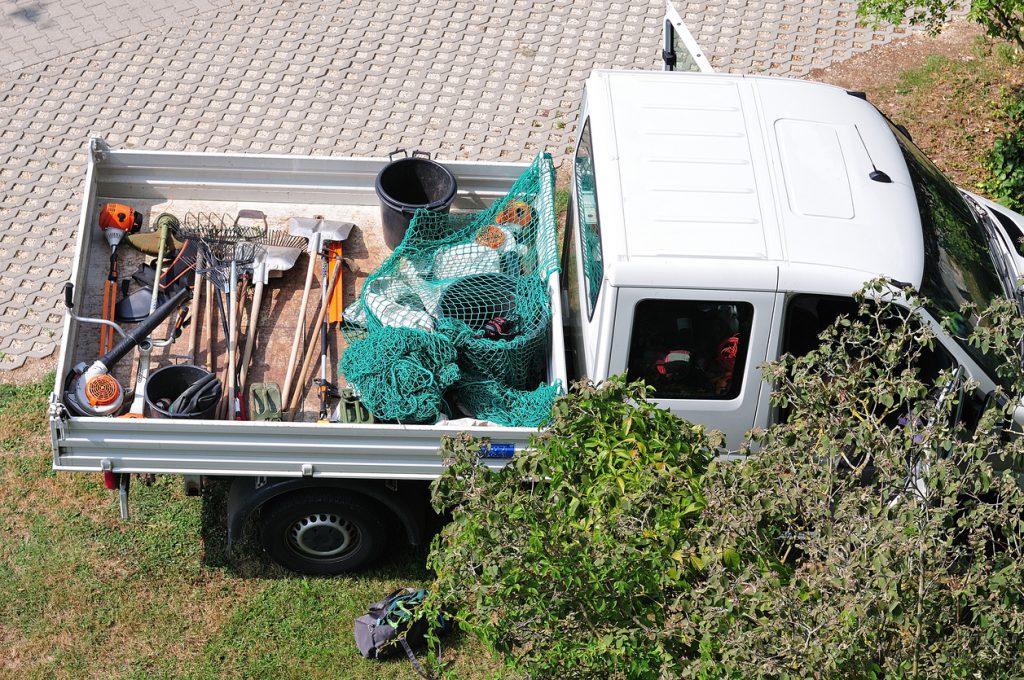 Open vs Closed Design
Every job has different storage needs. You may want an open service body truck bed if you haul equipment or materials that are oddly shaped or heavier. An enclosed body style might be better for creating a dry workspace or additional rain protection for certain equipment.
Steel vs Aluminum Material
Steel service body truck beds are stronger and more cost effective overall. The downside of steel is that it is also much heavier by a few hundred pounds and rusts faster than aluminum. Aluminum service bodies, along with their alloy variants, provide a lighter weight and they don't rust.  However, aluminum itself is not as strong as steel and tends to be pricier.
Overall Storage Space
Remember, the service body truck bed is used to bring critical items from the shop to the location of service. That means you will need to know your inventory and how much of it you'll need to carry on board. Picking the correct size compartments is important so that you have enough space to place not just tools, but equipment and parts. Pick designs that work well with what you use on a daily basis.
At Country Blacksmith, we sell many different styles of service bodies to turn your pickup truck into the ultimate mobile workshop. We also modify existing truck beds and offer many useful accessories to keep you both organized and efficient. Call us today to check our stock, parts, and accessories for your service vehicle today!