Considerations for Buying a Used Trailer
If you're looking to buy a trailer, buying a used one from a trailer dealership can be a great option. Dealerships often have a wide selection of trailers to choose from, and they can offer financing options to make your purchase more affordable. However, there are some important things to consider before buying a used trailer from a dealership. So, we've put together some general advice on buying used trailers.
Determine Your Needs
The first step in buying a new or used trailer is to determine your needs. What will you be using the trailer for? Will you be towing it long distances, or just using it for short trips? What kind of cargo will you be hauling? These are all important questions to ask yourself before you start shopping.
Once you know your needs, you can start looking for trailers that fit those needs. This will help you narrow down your options and make the buying process easier.
Research the Dealership
Before you buy a used trailer from a dealership, it's important to research the dealership itself. Look for reviews and ratings of the dealership online. This will give you an idea of their reputation and whether or not they have a history of selling reliable trailers.
It's also a good idea to check the dealership's website to see what kind of trailers they have in stock. This will help you determine if they have the type of trailer you're looking for. You can find all the new and used trailers for sale at Country Blacksmith Trailers on our website!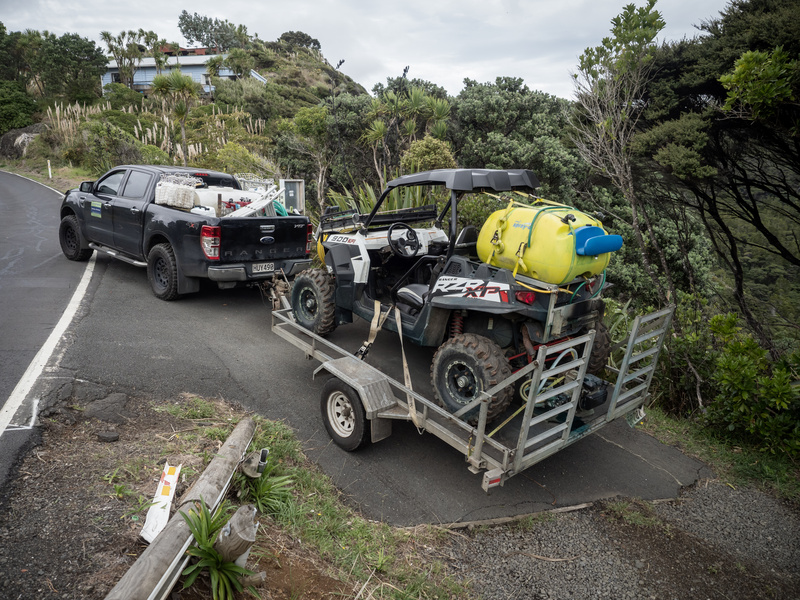 Inspect the Trailer
Once you've found a trailer that you're interested in, it's important to inspect it thoroughly before making your purchase. Look for any signs of damage, such as dents or scratches. Check the tires for wear and tear, and make sure the brakes are in good working condition. If you're looking at a used cargo trailer, it's also a good idea to check the interior of the trailer. Look for any signs of water damage or mold. Not only can these be a sign that the trailer is damaged, leaks can also cause damage to the items stored inside an enclosed trailer.
Ask for Maintenance Records
When buying a used trailer from a dealership, it's important to ask for maintenance records. This will give you an idea of how well the trailer has been maintained over the years, and whether it has had any major repairs.
If the dealership doesn't have maintenance records for the trailer, you may want to consider looking elsewhere. Without maintenance records, it can be difficult to determine if the trailer is reliable.
Check the Warranty
Before you buy a used trailer, check to see if it comes with a warranty. Many dealerships offer warranties on their used trailers, which can provide peace of mind and help cover the cost of any repairs that may be needed. Some trailers may also still be under a manufacturer's warranty.
If the trailer doesn't come with a warranty, consider purchasing one separately. This can help protect your investment and ensure that you're getting a reliable trailer.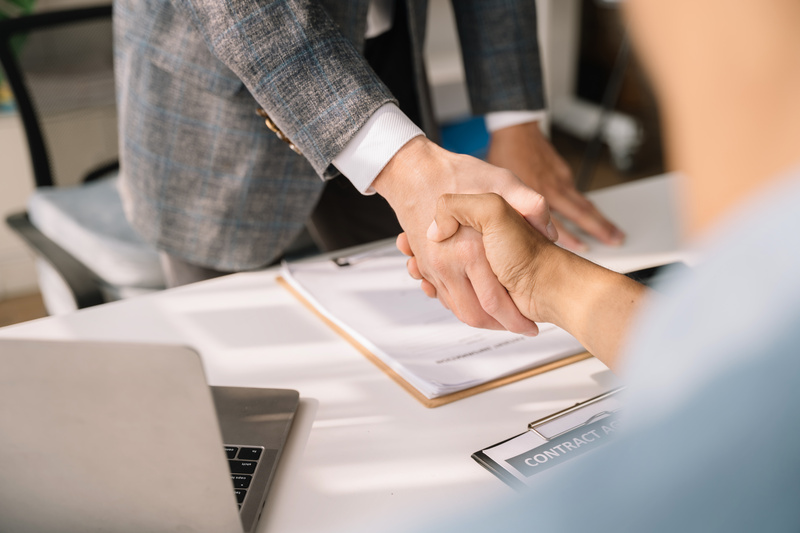 Negotiate the Price
When buying a used trailer, don't be afraid to negotiate the price. Many dealerships are willing to negotiate, especially if the trailer has been on the lot for a while.
Before you start negotiating, do your research to determine what a fair price for the trailer would be. This will give you a good idea of how much you should offer. If you're looking for an affordable trailer, you can find cheap prices, good trailers and great deals on our discount trailers page.
Ask About Financing Options
Finally, when purchasing any trailer from a dealership, you should ask about financing options. Many dealerships offer financing to help make your purchase more affordable. At Country Blacksmith Trailers, we offer both traditional financing options and rent-to-own trailers.
Before agreeing to any financing, make sure you understand the terms and conditions of the loan. You'll want to know the interest rate, the length of the loan, and any other fees that may be associated with the financing.
Buying a used trailer from a dealership can be a great way to get a reliable trailer that meets your needs at an affordable price tag. Before you start shopping, determine your needs, research dealerships, consider financing options and make sure you're ready for a well-researched decision on a new-to-you trailer.
By following these tips, you can be sure that you'll get a good deal on a trailer that will last you for years to come. If you're ready to start shopping, you can browse the best used trailers for sale Illinois has to offer at Country Blacksmith Trailers!