Cadet Truck Bodies are very well built and painted with a polyurethane paint finish that is very durable. They all have sealed wiring harness and LED lights.
Here are the different models that we stock from Cadet.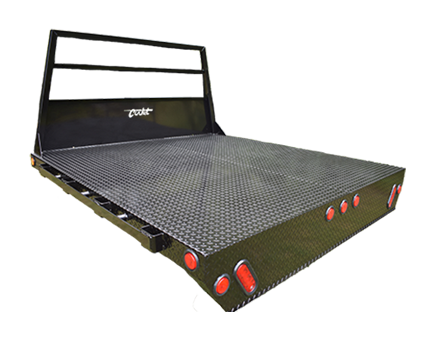 Cadet Bronco Flatbed - This one is a plain steel flatbed that allows you to use the hitches already installed on your truck. Typically priced under $2,000, this bed is very economical.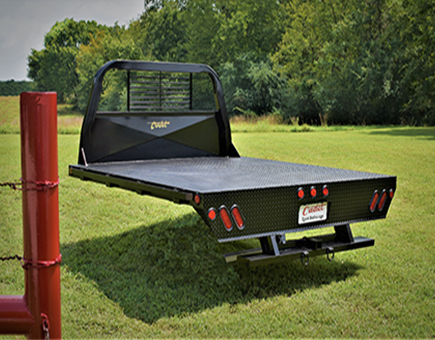 Cadet Western Flatbed - This flatbed includes the gooseneck hitch, rear receiver hitch and lights in the headache rack. Typically priced under $2900, this bed is a perfect fit for those who need a gooseneck hitch and a nicer looking bed for their truck.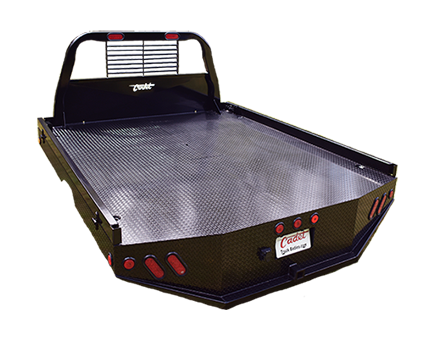 Cadet El Dorado Flatbed - This Model has fold down sides! This is a very popular bed that includes all the hitches, lights in the headache rack, rear full skirt, and is the nicest looking, non-skirted flatbed for your pickup. Typically sells for under $3500.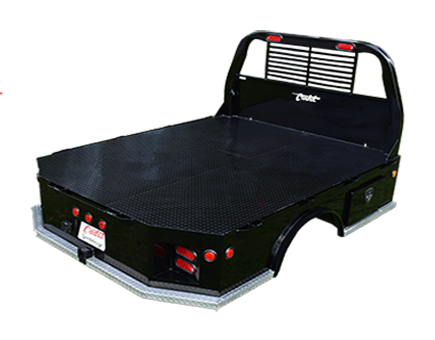 Cadet Laredo 4 Box Flabed - This awesome bed has 4 boxes built into the skirted sides! Lights in the headache rack, tie rails on the sides, full rear skirt, and LED lights all add up to make this a good looking addition to your pickup! Typically sells for under $4500.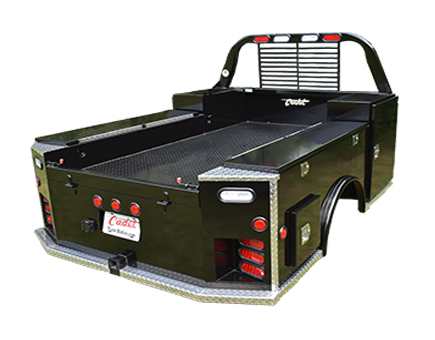 Cadet Aztec FLatbed - This bed has toolboxes galore, and you can still pull your gooseneck with the included hitch! LED lights, work lights, rear tailgate, lighted headache rack, tall front box, top box with top lid, and many more features make this bed a workhorse! Typically sells for under $6,500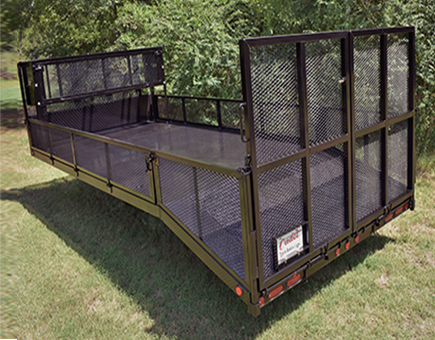 Cadet Grassmaster Landscape bed for your truck - This flatbed is designed for hauling mowers and landscaping tools. Add this setup to your fleet today to make your job easier!


Cadet Phoenix Flatbed - available in length from 8' to 26' long this all purpose flatbed is available in steel or wood floor. We stock several popular sizes with steel floors.


At the Carterville, Illinois store, we stock quite a few Cadet Flatbeds for trucks in all the models listed above.
We do the installations in one day while you wait!
We install most flatbeds for $785.00; backup cameras for $100.00; and back up sensors for $300.00.

If you have any questions, give us a call or stop by! 618-985-8800