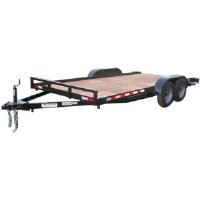 We often have used car trailers and used equipment trailers for sale. We trade in and buy used trailers. Check out our inventory below! You can purchase them right here online or at our Mount Vernon, IL or Carterville, IL location. Pay attention to the trailer location as we list them all together!
Thank you for visiting!
Used Equipment/Car Trailers For Sale
TRAILER LENGTH IN FEET
Selling Price:
$3,567.70
Sale Price:
$3,250.00
Selling Price:
$15,718.66
Selling Price:
$16,564.74
Sale Price:
$15,495.00

More Details

Add to Cart
SALE PENDING! CALL FOR AVAILABILITY.