CALL or TEXT: Mt Vernon: (618) 241-0119 | CALL or TEXT: Carterville: (618) 238-2705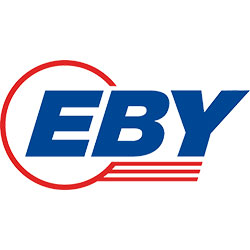 Eby offers you the lightest and strongest equipment trailers on the market. The all aluminum body provides years of protection from elements and prevents rusting, keeping your trailer looking great for years. Eby has the stoutest aluminum equipment trailers available, easily beating Featherlite, Aluma, and other popular brands. The Eby is a contractor grade aluminum equipment trailer that will give you many years of service.

If you have any questions, give us a call or stop by our Carterville, IL or Mount Vernon, IL stores to talk to a trailer specialist!
Eby Trailers for Sale
TRAILER LENGTH IN FEET
No products have been assigned to this category.