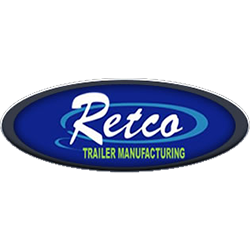 Retco Trailers has everything you need, from Flatbeds to Wrap Utilities and even Tiny House Trailers. No matter if you need to load a lawnmower, car, or your whole home, Retco has you covered with one of their innovative and high-quality trailers. Built with only the best materials, these trailers are made tough and built to last. As a family owned business, Retco takes immense pride in each and every one of their trailers, so you know when you buy Retco you are getting the best quality around!
Retco Trailers for Sale
TRAILER LENGTH IN FEET
Selling Price:
$2,063.64
Sale Price:
$1,895.00
Selling Price:
$2,148.07
Sale Price:
$1,995.00
Selling Price:
$2,527.38
Sale Price:
$2,350.00

More Details

Add to Cart
SALE PENDING! CALL FOR AVAILABILITY.