Country Blacksmith Trailers is a one-stop-shop for all your trailer needs. Since 2009, we've been selling Aluma trailers, and that adds up to lots of experience! We confidently recommend them to our customers who come back for them time and time again. We always have a great selection for you to choose from, (we have over 100 in stock) and our staff is knowledgeable about each one.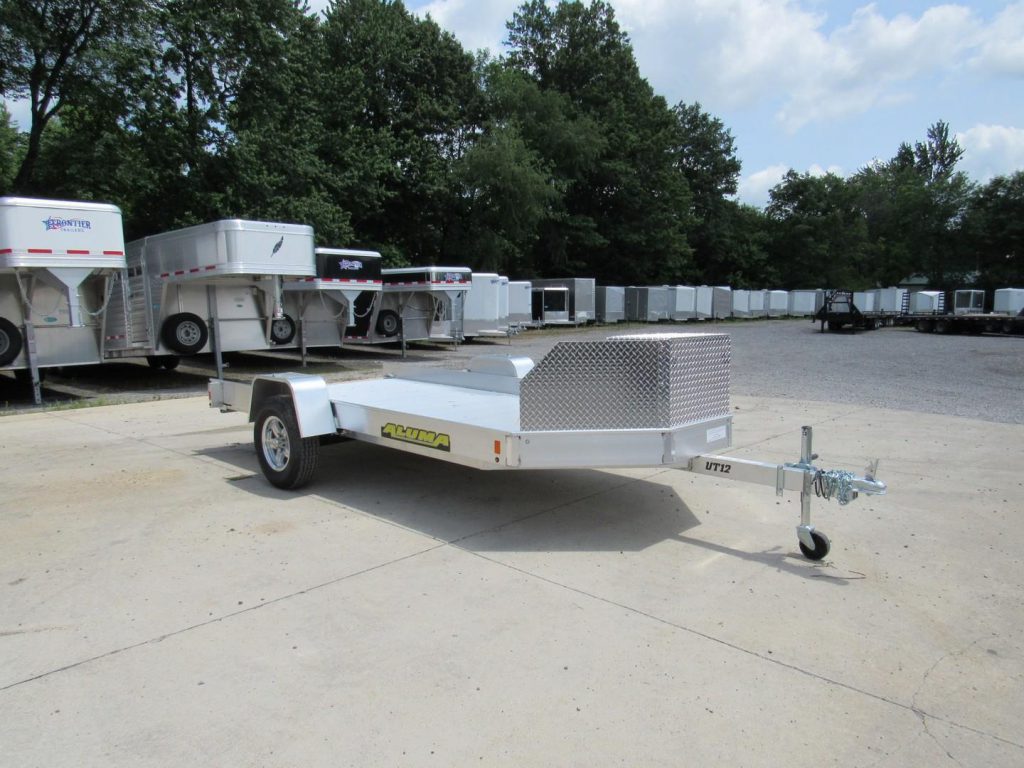 The all-aluminum body provides years of protection from elements and prevents rusting, keeping your trailer looking great for years. But, it's not just a great trailer. You'll find that the Aluma trailers can handle the same load capacity as a steel trailer and at a lighter weight. If that's not enough, Aluma offers an exclusive 5-year warranty, one of the best on the market! Our experience with Aluma trailers has been 100% positive. They are a great company with a fantastic aluminum trailer!
Aluma trailers got its start in 1992 by Dean Maschoff when he was asked to make an aluminum trailer by friends. The popularity caught on quickly, and Dean decided to start a small business for building them. In 1995, he employed five people in Iowa and built about two trailers a day. In 1998, the size of the factory was doubled.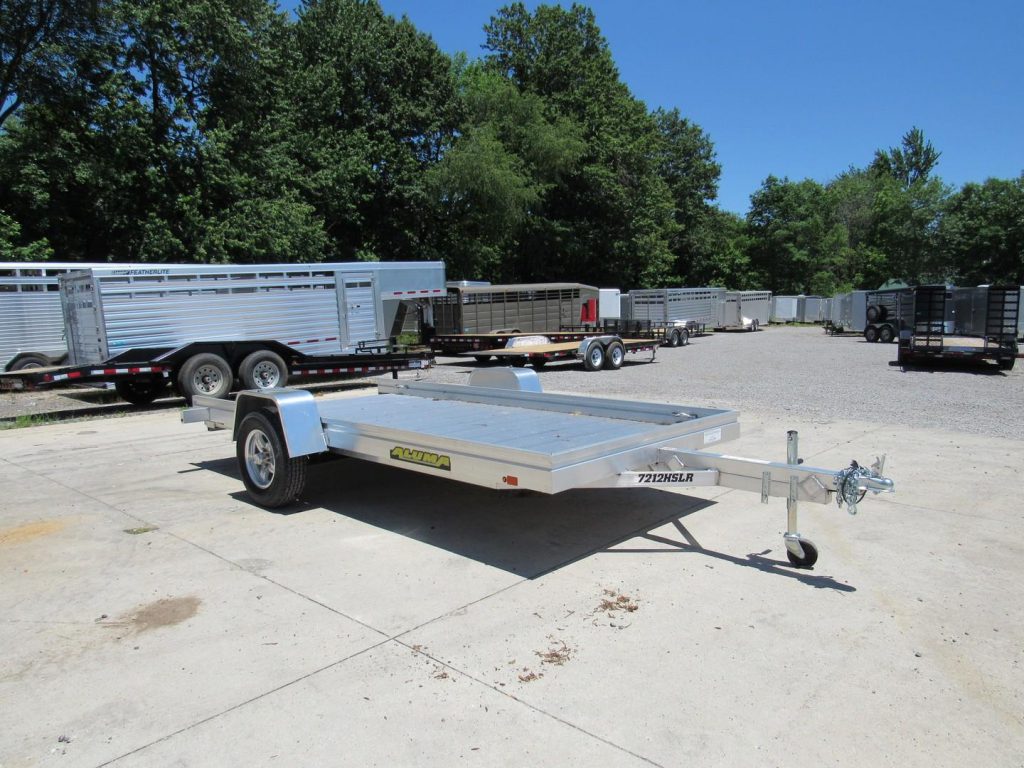 Today, Aluma trailers are built in a 43,000 square foot expansion onto their 105,000 square foot building in Emmetsberg, Iowa. And, they build 300 trailers per week! For more about their history, click here. These trailers are lightweight, strong, rust-free, and offer several years of high-quality security – your Aluma will last you years!
At Country Blacksmith, we offer a large inventory of Aluma utility, car hauler, tilt deck, and enclosed trailers. Be sure to check out all our add-on features using our new product options, which will help you customize your new Aluma trailer to your specific needs. Just check the options you want and then add to your cart! If you have any questions, give us a call or stop by our Carterville, IL or Mount Vernon, IL stores to talk to a trailer specialist! Carterville (618) 985-8800 or Mt Vernon (618) 242-0800.